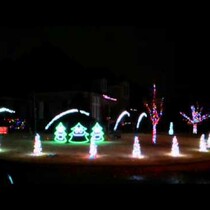 Posted December 16th, 2013 @ 6:30am
Enjoy the videos! Let's start with 'What did the fox say?'... quite a display.
And who'd a thought Santa himself could land on the Naughty List?
A holiday travellers warning... beware the cell phone crashers!
And something a little more offbeat... what's the deal with this sinkhole in China?
More from News Radio 610 WTVN