Are You Serious? Secret Movie Hidden Inside Simpsons Episodes?!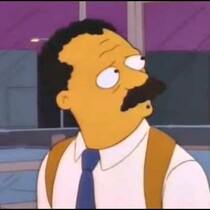 Posted February 26th, 2014 @ 2:12pm
If you have watched "The Simpsons" for any length of time, you've undoubtedly gotten to know the Arnold-like character "McBain."
Well, it looks like if you take the "McBain" clips from the Simpsons episodes, it makes A WHOLE MCBAIN MOVIE.
And that McBain movie can be seen below. You're welcome.
More from News Radio 610 WTVN