More snow is on the way starting tonight and continuing into Wednesday. Use caution if traveling as roads may become slick (especially Wednesday morning).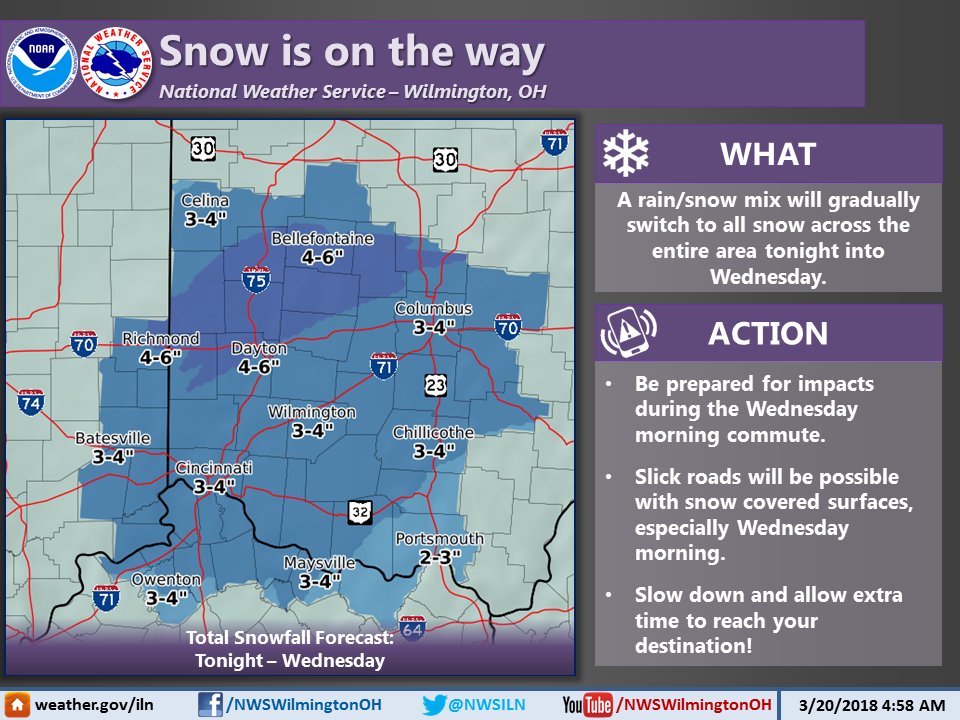 From our friends at ABC 6... On Tuesday and Wednesday, the morning commutes for both days will be just as unpleasant as the temperatures and conditions with freezing rain expected on Tuesday and snow on Wednesday.
According to meteorologist Marshall McPeek, Central Ohio will receive anywhere from 2"- 4" inches on Tuesday night. Accumulations of 2"-3" are likely with a few pockets of 4" across the central part of the state. North-central Ohio will have 1"-2" and southern Ohio, where it's raining longer, also will have 1"-2".
Rain will begin overnight in southern Ohio and gradually make its way north to Columbus. By 5am, rain, freezing rain, and wintry mix will be moving into the metro area, causing the roads to be slippery. By midday, the precipitation starts to transition to rain and back to snow showers with accumulations staying generally south of US-30 during the day.